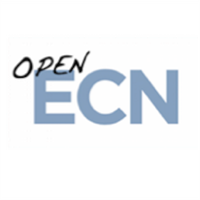 On Thursday April 28th, one of the most connected people in the world, Steven Burda, will participate in a live Ask Me Anything (AMA) session from 4-5 pm EST. During his Live Online window, he will post written responses to written questions about personal branding, digital marketing strategies, and social media marketing. Prior to the live AMA session, register for free and submit (written) questions to Steven: (http://ecn.expertcallingnetwork.com/burda/ama). Steven will post written responses to questions during his Live Online window. For a private one-on-one discussion with Steven, please use the ECN "Request a Call" button (payment is required for an ECN call).
In addition to being one of the most connected people in the world measured by his more than 125,000 first degree connections on LinkedIn, Steven has over 12 years of professional experience in Fortune 500 companies, in the fields of finance, operations, accounting, supply chain management, strategy, and business development. He is a highly sought-after Marketing, PR and Digital Strategist, bringing a clear business approach to digital and social strategies.
As the founder of Burda Consulting Co, Steven applies his expertise to help both individuals and businesses. He consults with a specialization in social media marketing, LinkedIn Growth Strategies, Expert Calling Network (ECN) User Tips, personal branding, and the use of social media for purposeful networking and building quality relationships. Steven has helped clients generate thousands of inbound appointments with entrepreneurs, business owners, and executives from startups to large companies.
Currently, Steven is turning his networking skills in a different direction by running for the 2016 Pennsylvania State Representative seat in the 150th district (PA-150).
To find out more about Steven, visit his ECN Profile: http://ecn.expertcallingnetwork.com/burda where you can view his recently initiated Knowledge Board blog series which covers topics such as social media marketing, LinkedIn Growth Strategies, Expert Calling Network (ECN) User Tips, personal branding, and the use of social media for purposeful networking and building quality relationships. Steven can be found on LinkedIn at: https://www.linkedin.com/in/burda