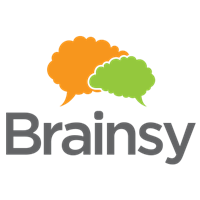 Brainsy, Inc. announced the release of "Expert Q&A" - an added feature for experts utilizing a Personal Media Expert Calling Network (ECN). Expert Q&A allows consumers to post public questions to experts and for all members of that ECN community to view the responses when answered. Expert Q&A can help an expert showcase their knowledge and expertise and provides a perfect segue to a call transaction whereby the Expert gets paid to have a private, one-on-one conversation with a Consumer.
In contrast to traditional social media in which the efforts of an individual participant can get diluted by participation of the masses, a Personal Media ECN account allows experts to cultivate a tight-knit following through an array of personalization tools and configurable features including the company's patented Expert Calling Network (ECN) transactional platform, the ECN InCall® badge, long form publishing and distribution, integration with other social media accounts, referral marketing tools, the ECN Newswire, and many more.
Each ECN is independently operated and so existing Experts should check with their Network Sponsor to determine the availability of Expert Q&A.
Media Contact:
Maggie Wilson
Tel: 202.503.4966
About Brainsy, Inc.
Brainsy offers patented Software as a Service (SaaS) to power Expert Calling Networks (ECN®) and showcase authors, mentors, subject matter experts, or advisors paid to share knowledge over the phone. Organizations deploying a branded ECN can support members and earn new revenue. Participating authors, mentors, advisors, and experts can boost their online profile, earn revenue, and win new clients. Brainsy is backed by successful entrepreneurs-turned-Angels and is a portfolio company of TomorrowVentures, the personal investment arm of Alphabet (formerly Google) Chairman, Eric Schmidt. More information at: http://www.expertcallingnetwork.com