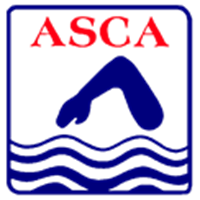 This new service will enable club coaches, parents, athletes, and the general public located anywhere in the world to seek advice directly from the best coaching talent here in the US.
The American Swimming Coaches Association (ASCA) and Brainsy, Inc. are collaborating to launch the Swimming Coach Expert Calling Network (ECN®), a knowledge-sharing platform connecting some of the nation's top swimming coaches to other coaches, parents, athletes, and others seeking their advice or guidance.
ASCA Coaches will set up personalized profiles on the Swimming Coach ECN system, which allows information-seekers to find and contact them, exchange knowledge online, or conduct over-the-phone consultations at a rate set by the expert. The service will be available online starting January 30th, 2017 at: https://swimmingcoach.expertcallingnetwork.com
"We're pleased to launch this first-of-a-kind service to make our member coaches accessible to the general public," said John Leonard, executive director of ASCA. "This new service will enable club coaches, parents, athletes, and the general public located anywhere in the world to seek advice directly from the best coaching talent here in the US."
Competitive swimming is one of the most popular Olympic sports, with events in butterfly, backstroke, breaststroke, freestyle, and individual medley and the United States has been dominant in the sport. The successful pairing of swimmers with individual subject-matter experts is credited as one reason the sport has achieved such high levels of success in the US.
Some of the coaches included at launch:
David Salo, Head Swimming Coach, University of Southern California / Trojan Swim Club
Catherine Vogt, Associate Head Coach - USC and Open Water National Team Coach, University of Southern California
George Block, President, World Swimming Coaches Association
Don Heidary, Head Coach/Founder, Orinda Aquatics
Jimmy Tierney, Head Men's and Women's Swim Coach, McKendree University
Dave Gibson, Head Coach/Director of Competitive Swimming, Swim Fort Lauderdale / City of Fort Lauderdale
Peter D. Malone, General Manager & Head Swim Coach, USA Swim Club / USA Swimming Sports Administrator
Kathleen Prindle, Founder/Head Coach/CEO and former coach of 3 USOT/ 3 FINA WC/ 2 OG
At the core of the Swimming Coach ECN platform are personalized profiles, promotional tools, content sharing and distribution tools, all paired with Brainsy's patented ECN transactional calling platform.
"We are pleased to be working with an association like ASCA as they've recruited an amazing set of coaches – some having coached US Olympic teams and athletes," stated Brian Christie, CEO of Brainsy, the ECN Platform provider. "For as little as $50 per hour depending on the coach selected, the Swimming Coach ECN will make coaching expertise in the swimming field more easily accessible and just a mouse-click or phone call away."
Swim Coaches may self-designate areas of specialty when participating in the ECN and will set their own rates to respond to Call Requests. Paid discussions may range from as little as 15 minutes to one hour in duration. Experts will also have access to features of the Personal Media ECN® including the ECN® InCall Badge which enables experts to monetize other social media platforms.
In conjunction with the launch, Brainsy is accepting interest from advertising sponsors that would like their brand highlighted on the ECN. Interested parties should contact Bill Sheehan at 855-742-7246 x706.
###
About ASCA:
Serving Coaches Since 1958, the American Swimming Coaches Association provides leadership to American and World swimming at all levels. ASCA develops and supports professional coaches and quality career opportunities in collaboration with its partners in the world aquatics community. ASCA is an independent professional association based on a central theme of: "Leadership, Education, Certification." ASCA is dedicated to creating and enhancing solutions that are effective in strengthening and improving the coaching profession, American swimming and World Swimming.
About Brainsy, Inc.
Brainsy offers patented Software as a Service (SaaS) to power knowledge sharing networks for private companies, trade associations, professional societies and other membership organizations. Deploying a Brainsy powered Expert Calling Network (ECN) under their own brand, organizations can showcase mentors or subject matter experts while earning non-dues revenue. Brainsy is backed by successful entrepreneurs-turned-Angels and is a portfolio company of TomorrowVentures, founded by Alphabet (formerly Google) Chairman, Eric Schmidt. More information is at: http://www.brainsy.com