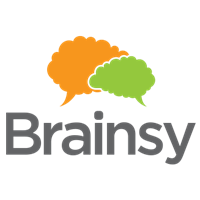 Brainsy Engagement Dividend Rewards are game-changing and have the potential to massively disrupt the landscape of today's social media.
Brainsy, Inc. announced a groundbreaking new platform extension that will reward consumer and contributor engagement in any fiat currency, custom token, crypto-currency or complementary currency. Unlike the monolithic social media platforms that profit from user activity but that don't share in those profits, a Brainsy powered community deploying the new "Engagement Dividend Reward Toolset" or Brainsy E.T.™ will reward users for their engagement, activities, and tasks completed.
According to various studies, the average person will spend nearly two hours daily (approximately 120 minutes) on social media and this translates to more than five years spent over a lifetime. As the social media tech giants become more pervasive, concerns about privacy, disinformation, harassment, abuse and online addiction are also growing. At the same time, income inequality in the U.S. is reaching historical new heights.
"The social media business model popularized by the tech giants in Silicon Valley won't scale forever and is essentially broken," stated Brian Christie, CEO of Brainsy. "Today's social media giants are merely digitizing an archaic newspaper publishing model but replacing original content with user generated content and the financial benefits accrue only to these modern day 'publishers,' their shareholders, and advertisers. Brainsy believes the winning business model of the future will follow a cooperative rewards model whereby everyone that creates value -- by engaging, sharing knowledge, or contributing personal data -- can get paid."
Brainsy operates stand alone micro-communities in the form of online "Who's Who" guides, Expert Communities Online (ECO), Expert Calling Networks (ECNs), and also powers white label communities for organizations, corporate brands, media companies (e.g. television stations, radio stations, publishers), associations, professional societies, or other organizations that want to recognize and reward an engaged community or employees. In contrast to the one-size-fits-all approach of the monolithic social media platforms, these bespoke communities organized around a common theme are more valuable, more scale-able, less of a daily distraction, and the knowledge is more discoverable via search engines.
"Engagement Dividend Rewards are game-changing and have the potential to massively disrupt the landscape of today's social media. And when tied to blockchain-based transactions, it could bring a whole new level of transparency to internet based content-commerce," stated Samson Williams, a partner at Axes and Eggs. "I have participated in a beta of the program on the Crowdfunding Professional Association (CfPA) Expert Community Online (ECO) and expect the wider rollout will be well received by everyone. Curated communities of professionals is the future of professional and consumer engagement. So I'm excited to be part of this growing community."
Brainsy will begin broader rollout of Brainsy E.T. in selected online communities in Q1 of 2019.