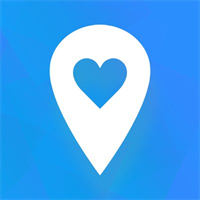 Small businesses are the pillars of our communities and we should be supporting them every single day,
Many big retailers responded to Amazon's Prime Day on July 15-16 with summer shopping holidays of their own, and now there is a response from Main Street. Fanbank, a Santa Monica, CA-based small business Fintech company, announced the launch of shoplocaleveryday.com, a free content site to help independent small businesses battle back against the devastating effect of Wall Street-backed chains and online stores. Business owners, local residents, and community organizers can download or request free, customized Shop Local content for their city or neighborhood at shoplocaleveryday.com.
According to Business Wire, 7,000+ neighborhoods and 2 million+ businesses participated in Shop Local campaigns in 2017. To complement the SBA's Small Business Week and American Express's Small Business Saturday, the Fanbank-sponsored shoplocaleveryday.com will provide free graphics, tools, and resources updated throughout the year. The site also includes industry-specific campaigns, such as "Trust Local" for service businesses and "Eat Local" for dining and grocery.
"Small businesses are the pillars of our communities and we should be supporting them every single day," said Mitch Jacobs, Founder & CEO of Fanbank. "We're proud to provide shoplocaleveryday.com as a free resource to help communities promote shopping local throughout the year."
The Fanbank platform adds dozens of features to the existing point of sale (POS) systems or countertop terminals of small businesses, with no change to the merchant's existing payment processing service, no new tablets, and no mobile apps. Today, almost 2,000 small businesses across the U.S., ranging from restaurants to plumbers, hair salons, auto mechanics, and more, have added Fanbank's cloud software to their existing merchant processing to help them compete with big chains and franchises.
"Our mission is to level the playing field between independent small businesses and Wall Street-backed chains and franchises by providing low cost, easy-to-use software that seamlessly integrates with existing payments infrastructure," said Jacobs. "Putting our resources into shoplocaleveryday.com is right in line with this mission."
About Fanbank
Fanbank, Inc. (https://www.fanbank.com/) creates software applications that seamlessly integrate with existing POS systems to help small business owners accomplish their business goals and reconnect with local customers. Over 10 million businesses in the U.S., and seven times that around the world, can connect to Fanbank's software in just minutes and add dozens of exciting features to their existing payment processing. Interested in becoming a Fanbank member? Email us at join (at) fanbank (dot) com.
See what members are saying about their Fanbank experience with their Fanbank reviews: https://reviews.fanbank.com
Or visit the Fanbank Twitter account to learn more.